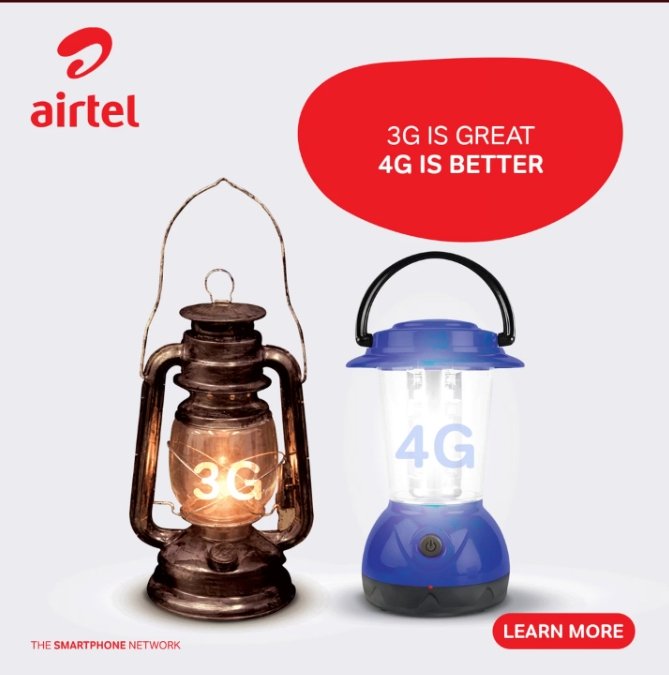 Airtel Nigeria says #3GIsGreat4GIsBetter and we agree
Very few things define a campaign better than an ad that takes some good old-fashioned creativity, and paired it with a healthy dose of nostalgia. That is what Airtel Nigeria is bringing to the fore with its recent #3GIsGreat4GIsBetter campaign.
The campaign, which started in the latter part of 2018, is driving attention to its upgraded 4G network, offering faster, reliable connectivity at more affordable rates. The most recent campaign TVC opens on two women in a kitchen; one grinding pepper using a traditional stone grinder and the other using a blender. The ad continues to display each woman's not-so-subtle attempts to prove her method works better. Towards the end of the 1-minute ad, we are told 'life evolves, we should too' before the campaign's main message emerges: 3G is great, 4G is better.
In complementary TVCs from the same campaign, Airtel Nigeria builds on this particular premise of why 'new' and 'evolved' are always better. Whether this message is ubiquitously true or not, it is cleverly illustrated through this campaign, with the understanding that where switching costs are practically negligible, consumers will always opt for the better way of doing things. The Airtel campaign says yes, what you have is great but here's something better. And honestly, we all want better.