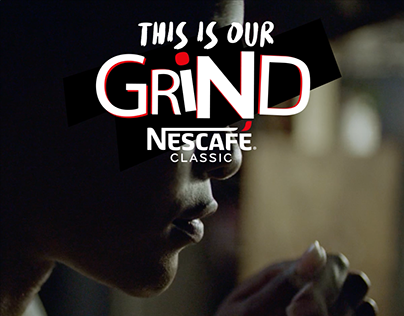 Nescafe invites you to Respect the Grind with this riveting new ad
The grind, the hustle, the movement. Over the last couple of years, millennials especially have used these words to define their day to day activities in search for purpose, passion and financial independence. The Grind is no more a buzzword, it is a part of people; their life, their community, their work.
Nescafe South Africa wanted to tell a different story than the other coffee ads that often make life look simple. They turned their attention to the new generation who want more for themselves, a better chance at a life different and better than the previous generation. This birthed the #ThisIsOurGrind campaign.
A one-minute TVC by Publicis South Africa brought this campaign alive, featuring a young woman showing the different routes the day takes on 'her grind'; from going to school, to her part-time job, to coming home to work on her passion.
This campaign emphasized the current life many young people in South Africa and across the globe experience in their search for something different than they grew up with. The ad ends with the big seller: "To stay strong through our grind, we need a grind that is just as strong."
What we appreciate about this ad is the connection it immediately establishes with the target audience. The Grind is a hard reality everywhere and many people do need something good and strong to get them through it. It is a simple story, walking you through the motions, and ends with what you need to hear.
We all have a grind and it definitely doesn't hurt to have something that gets us through it, like a good cup of coffee perhaps.