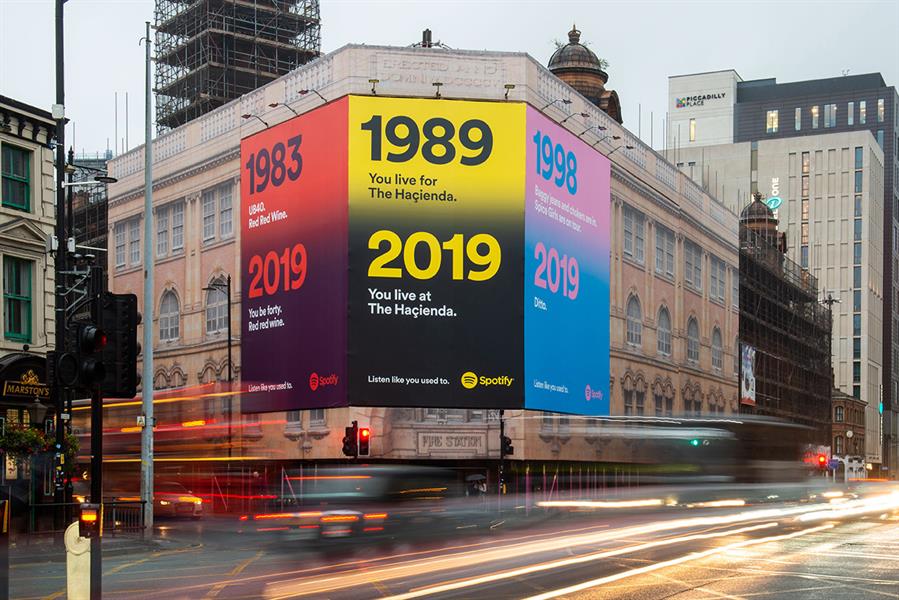 Spotify gets nostalgic with a throwback campaign to a music era that dared us to dream
What would a 'Listen Like You Used To' campaign mean to you? Music that takes you back to your teen days; memories of the outdoors with friends or dreaming up adulthood is certainly a nostalgic road trip that can be experienced through music.
Music streaming service, Spotify, known for using its user data to create more human connections with its consumers, launched a new campaign recently to celebrate the 'coming of age' music of the 80s and 90s.
In a series of Out-Of-Home billboards spread across the UK and on buses in London, Spotify used quirky, witty and relatable headlines to reach the Generation X of our time.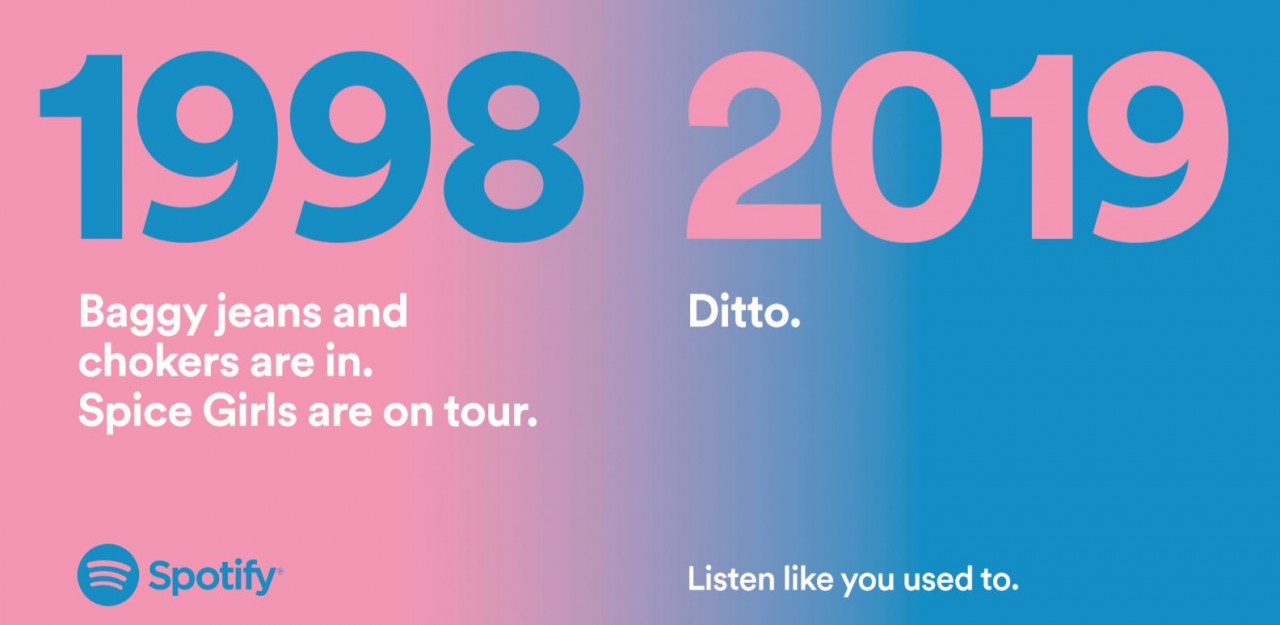 The headlines which play on what was all the rage in those years to what is all the rage now is a funny, warm perspective of the everyday reality lived by the consumers today.
Some of the punchy headlines read: "1988 You're 24-hour party people. 2019 You're 2-4 hour party people" or our personal favorite "1983 UB40 Red red wine. 2019 You be 40 Red red wine."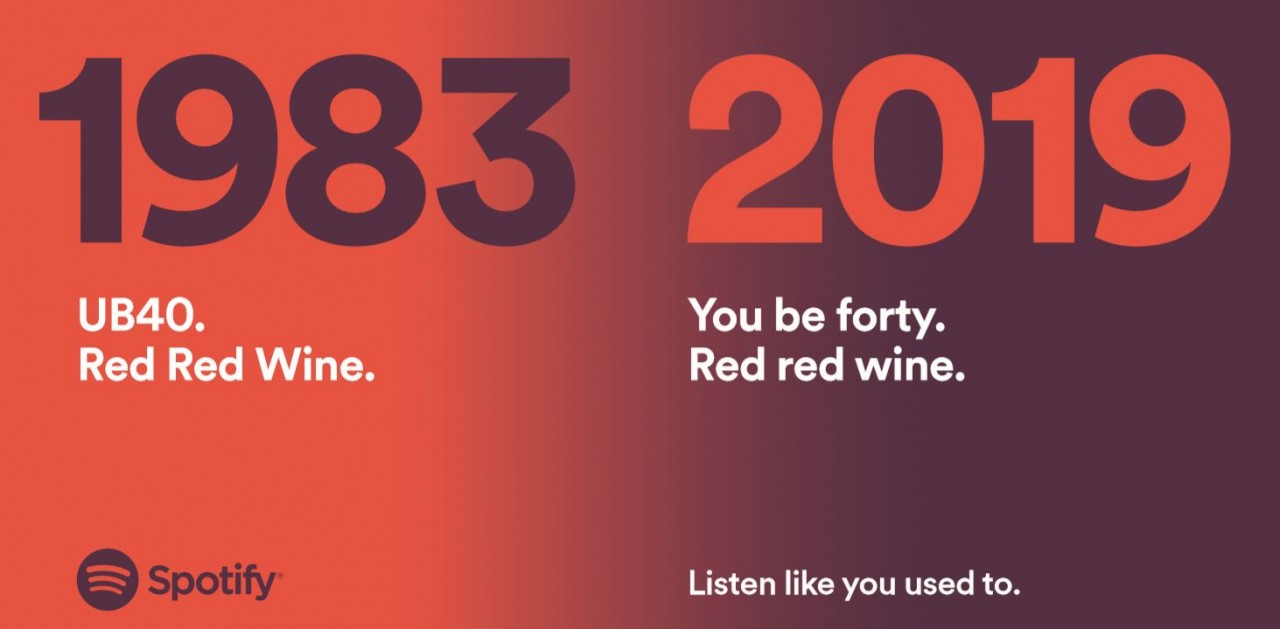 The campaign created by agency Who Wot Why targets a population that came of age between 1979 to 1999 and is based on the insight that listeners who reach their 30s tend to go back to the songs they listened to when they were young.
Head of Marketing for Spotify UK, Olga Puzanova said: "We had a lot of fun in the office looking back over the most well-loved tracks and artists from our listeners' younger years, and coming up with creatives to update them for 2019. We all have a soundtrack to our lives and know how nostalgic songs can be that were popular or released when we were growing up. We're delighted that people are already starting to celebrate how we've brought that to life with our' Listen Like You Used To' campaign, and are adding their own spins on the campaign creatives."
The campaign in essence, is a reminder that while life does change, classic songs never stop being...well, classic.