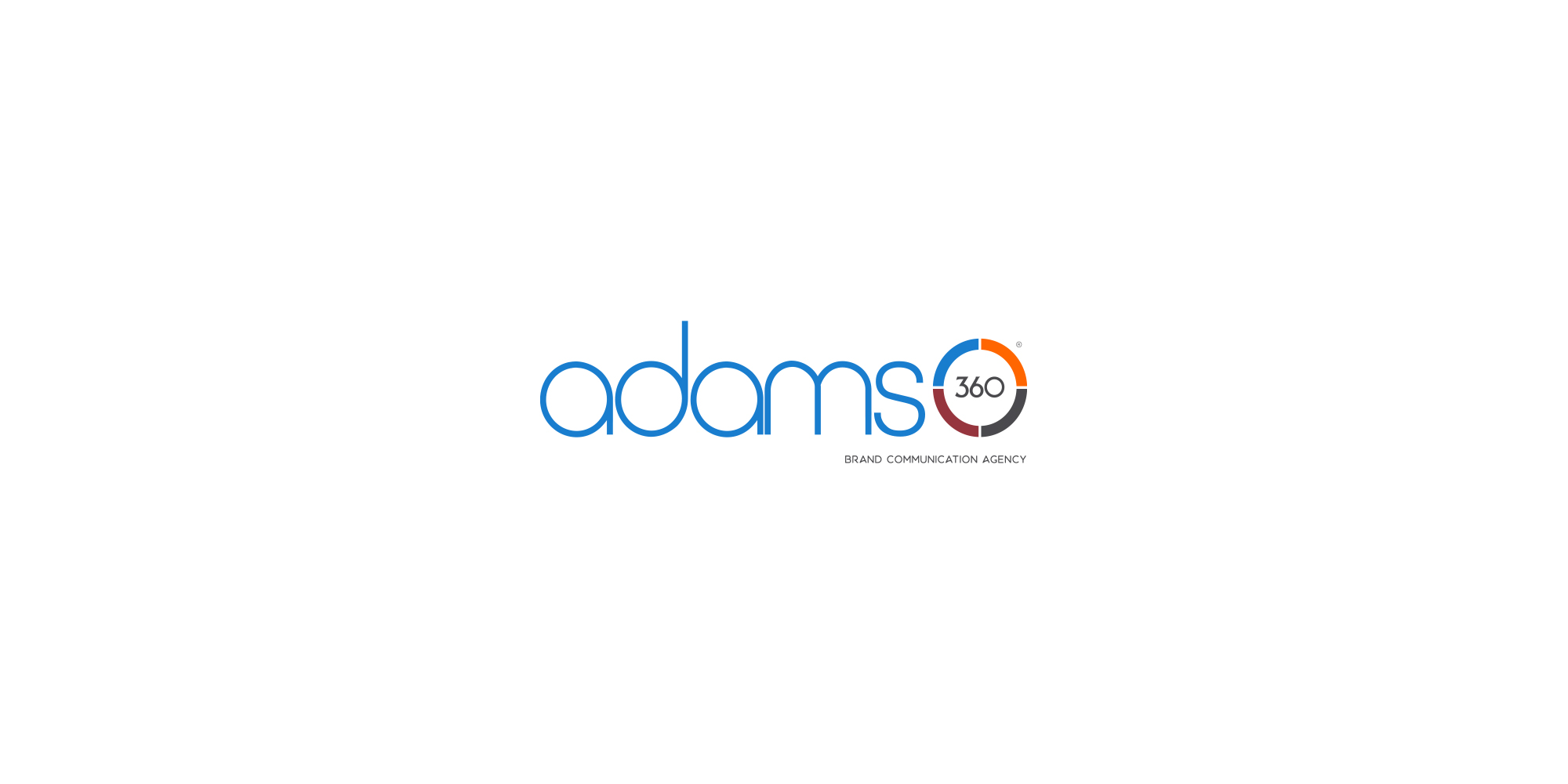 Adams advertising is now Adams 360 ˚
Adams Advertising Ltd., one of the leading brand communications agency in Ghana, is now Adams 360˚. The company is a full service creative agency that specializes in brand development, brand management and brand strategy. The new name with its refreshed logo design reflects the company's new scope and vision which is to provide a holistic range of brand communication and media services to its clients from a single hub.
Adams 360's footprint in the brand communication space in Ghana spans over a decade and the agency has managed some of the major brands in the country's corporate world. Over the years, the company has seen considerable growth in its operations and with the experience and track record garnered along the way, Adams 360 is now well-positioned to take on bigger challenges and opportunities in the brand communications spectrum in Ghana and across the West African sub-region. The growth in the fortunes of the company has been largely spurred on by innovation, creativity and the willingness of its managers and staff to go the extra mile to satisfy their clients and customers.
Don Obilor, the Managing Director of Adams 360 thinks of the new name and image of the company as one that encapsulates a new vision and commitment to offer premium services to the corporate world. "With the changing times and trends, companies like ours need to adapt and reposition in order to stay relevant and continue to offer to our clients, the top quality services that we have become noted for." According to him "our new image is not only for aesthetic appeal but a reflection of what our company has become – a growing brand communication company that provides a full bouquet of brand communication, creative and media services."
Mr. Obilor reiterates the need for consistency and clarity in the communication process in order to achieve maximum impact "the decision to offer an all-round communications service package under one roof stems from our belief in the fact that brands need to ensure consistency across all their communication channels." "And to help the brands that we work on achieve this, it is essential to create a 'nerve centre' from where all communications emanate" he adds. In his view "there is no better way to ensure uniformity in our service offering to our clients than to house all the various aspects of the communication process under one roof from where they can be rolled out seamlessly" he adds.
Today's fast-paced world has impacted on virtually every aspect of human life. Traditional means of doing things have given way to modernity. Advertising has also had to adapt to the changing times or give way to a more advanced and technology-based integrated communication system that is driven by research. This involves managing and coordinating the entire communication process. Any brand communication company that is able to effectively maximize the tools of the integrated communication system is the one that stays relevant and reap the benefits thereof. It is this that Adams 360 has successfully done, which has made the services of the company highly-sought after. Adams 360 hopes to continue to deploy time-tested knowledge blended with modern innovations to continue to serve its clients.